I Climbed 3.7 kilometers...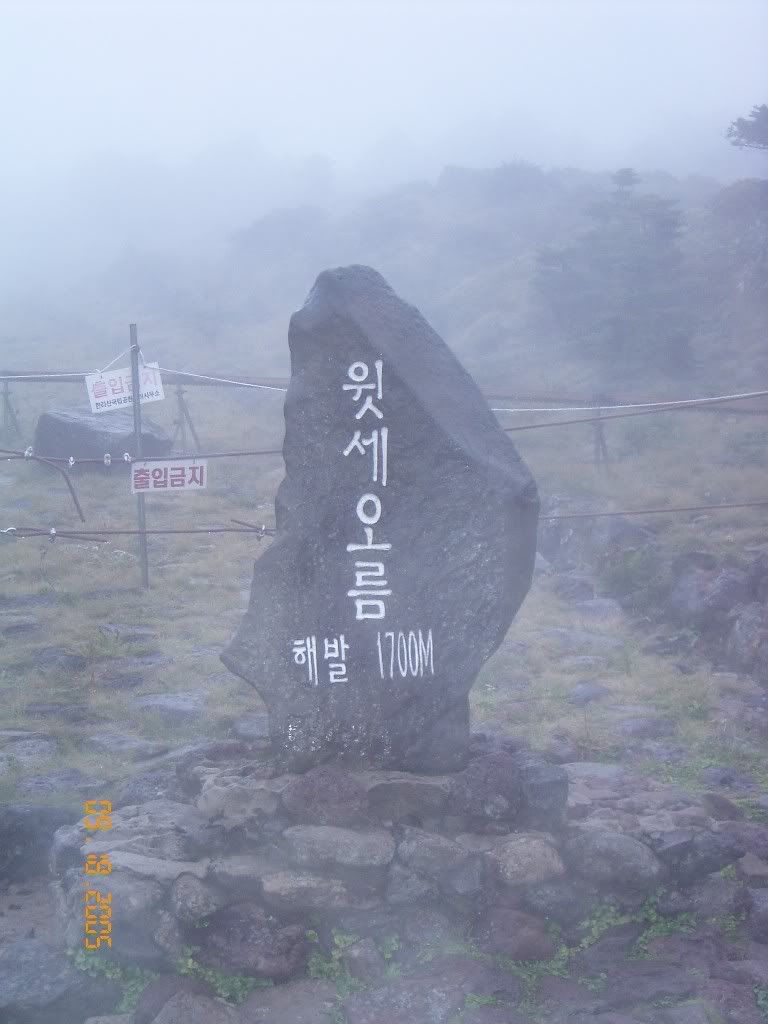 ...And all I got was this lousy picture.
Update on the adventures. Vincent, Bob, and I went to Jeju Island for Chuseok. Chuseok is a Korean holiday giving thanks to their ancestors for a bountiful harvest. Thanksgiving? Jeju is just south of Korea. It is to Korea what Sentosa is to Singapore... of course the island is as big as Singapore. This was taken from the top of Mt. Halla. We braved rain, wind, and fog on the 3.7km hike to the top. I really wanted some pictures, but as you can see from this one, we had to bring our snorkels to swim through the fog.